Well, this is the cutest pillow ever.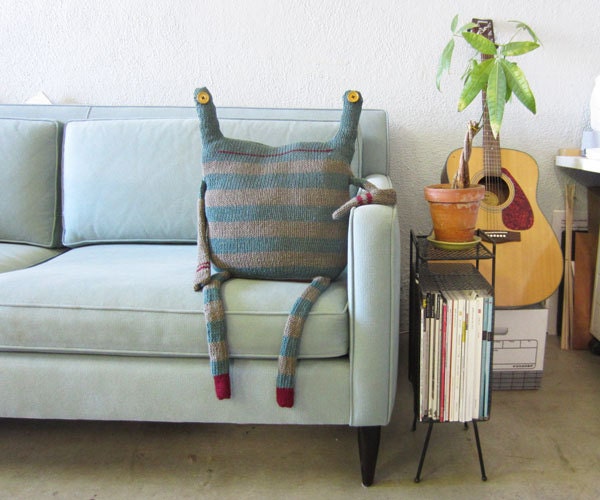 This pillow is apparently
for "Karen Zurn"
. Karen, I love the pillow that you've reserved :)
And in fact,
Debi Vanzyl (Etsy shop)
I love your
Beast Pillow
.
I shouldn't be posting this here, because this pillow is actually knitted. But I'd love to create my own Beast Pillow. It totally reminds me of a monsters cartoon that used to be on TV.